Orlando Vacation Homes
Ready to start your vacation home search?
Download our Orlando Vacation Properties Buyers Guide First!
Investing in a vacation home near Disney World may provide an extra income or an easy way to afford your own vacation home. With millions visiting Walt Disney World every year, it's possible to use the home when you want to visit and rent it out when you're not there. Before you can make an investment in a rental property near Disney, you need to understand how to find these homes and what to expect.
Finding the Right Orlando Vacation Home Location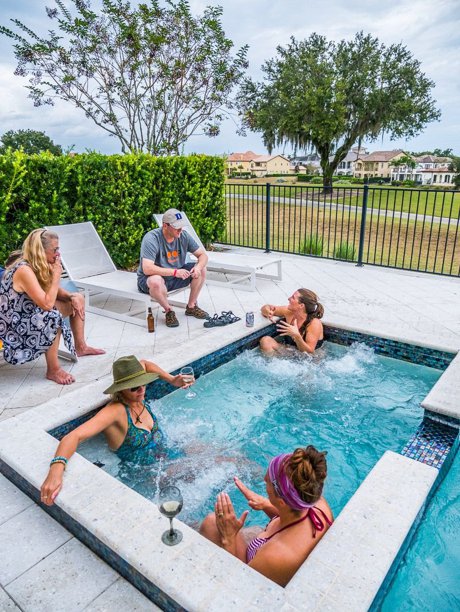 While you may think Disney is a part of Orlando, as it's often marketed this way, it's actually found about 21 miles to the south of Orlando. The vacation homes you want to search for near Disney are found in Osceola County, mainly, with a few in the southwestern section of Orange County and the Northeastern section of Polk County. These areas are specifically zoned for short term rental use. However, not all neighborhoods in these short term zoned areas allow short term rentals. Likewise, there are resorts and neighborhoods that are specifically designed for the vacation market and limit rental use by the owner for anywhere from a few days to 6 months.
Finding the Right Type of Vacation Home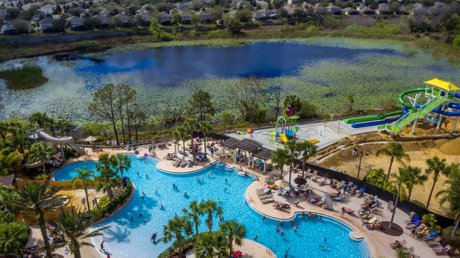 When it comes to purchasing a vacation home, you have several choices ranging from condos to multi family homes. Do you want design control of the property so you can paint and decorate how you like or do you prefer the resort to cover that? Do you want to have on site manage your property or do you want to market the property yourself to prospective renters. Every vacation rental property is going to have different rules, fees, revenue splits and guidelines. No two are exactly the same. We can help you navigate all of your options.
Understanding Your Investment Goals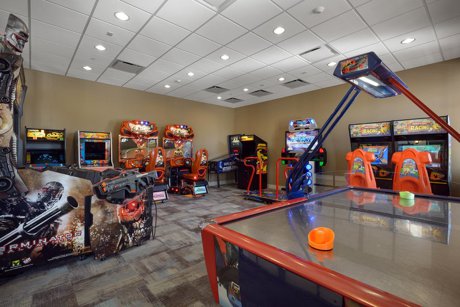 Purchasing a vacation home in Orlando is a bit deal. You need to set specific investment goals to ensure you have a path to follow. Consider how much you can afford and how much you can rent the property out, based on the market, before you set your goals. Knowing this information before you start shopping will certainly help.
Speak with a Lender
You will need to speak with a lender to find out what you can afford. There are several options for purchasing a vacation home ranging from cash to different types of financing. It's even possible to use Foreign National Mortgages if you want to invest, but you're not from the United States.
Resale or Build?
You may have the option to build a vacation home in the community of your choice and customize it to fit your specific needs. New Construction Vacation Homes tend to have the latest and greatest amenities in their resort. This provides you with higher rental rates and better occupancy rates. However, costs on new construction may be more expensive than a resale that you can quickly flip should you need to sell your property down the road.
Hire a Skilled Real Estate Agent
One of the top ways to find the right vacation home near Disney is with the help of a local real estate agent. Our agents understand the Orlando vacation market and can help you find exactly what you are looking for. Whether you plan to buy resale or build, a good agent will make a difference. Orlando, Florida is known as the Golf Capital of the World and the Vacation Capital of the World. Millions visit the area every year, especially near Disney World. If you want to own a home you can use as a vacation home and as a rental investment, there are plenty of opportunities. In many cases, you will not only be able to offset the cost of the home, but also turn a profit, along with adding a place you can vacation every year.
Owning a Vacation Home
Orlando has a large number of resort communities that offer vacation homes for use not only as a primary residence but can be used as a second home, investment property, or both. Many of these resorts allow you to use your home as you like and place it in a rental pool to earn rental income as you like. So if you like all the conveniences of living in a hotel but the design and style of a traditional home or condo, a resort home may be what you are looking for.
Orlando Resort Area Map
Orlando Resort Vacation Properties for Sale by Area:
International Drive & Universal Studios Resort Area (Just North of Walt Disney World):
Lake Buena Vista Resort Area (Just East of Walt Disney World):
ChampionsGate Area (Just South of Walt Disney World):
Kissimmee - West Hwy 192 Resort Area (Just Southwest of Walt Disney World):
Kissimmee - East Hwy 192 (East of Walt Disney World):
Hwy 27 Area (Southwest of Walt Disney World):
Put our experienced Resort Vacation Property Agents to work for you and let us help you find the perfect Orlando Vacation Home for your family.