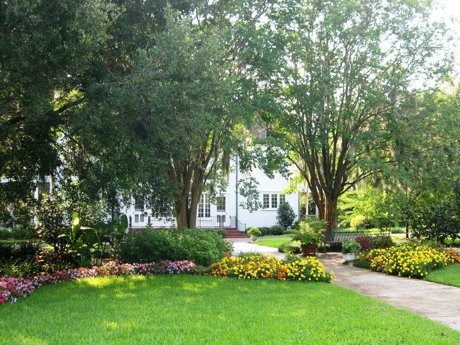 Covering nearly 50 acres, the Harry P. Leu Gardens offer tropical and semi-tropical gardens near the communities of Audubon Park, Colonialtown, and Baldwin Park in Downtown Orlando. This Orlando attraction provides beautifully-landscaped grounds, lakes, trails, and two-century-old oak trees throughout. A 15-acre section has even been designated at a U.S. historic district called the Mizell-Leu House Historic District.

The Leu Gardens were started in 1936 by Mr. and Mrs. Harry P. Leu. They purchased a 40-acre piece of land with a home from the 19th century. After traveling the world for many years and bringing home many exotic plans (240) the gardens were established. The home and gardens were later deeded to the city of Orlando in 1961.
The Leu House Museum
Along with the beautiful gardens, the property includes the Leu House Museum. This museum offers a look at the home the Leu's lived in, which has been restored and added to the National Historic Register. Guided tours are available for those seeking a closer look at turn-of-the-century living in Florida.

The museum details the history of the home dating back to the first owners, the Mizell Family in 1858. In addition to the first owners and the Leu's, the museum shows history from other owns including Duncan Pell and Helen Gardner and the Woodward Family.
The Gardens
Several gardens and areas are found throughout the property including many tropical plans and semi-tropical plans. The gardens provide many collections of plans including: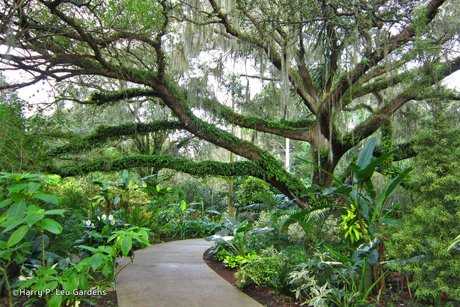 Aroids
Azaleas
Bamboo
Camellias
Crepe Myrtles
Ferns
Gingers
Hibiscus
Magnolias
Perennials
Trees
Vines
And More
The gardens found throughout provide a look at a large variety of plans. Each garden is well-manicured and cared for year-round in the most meticulous fashion. Gardens found throughout include: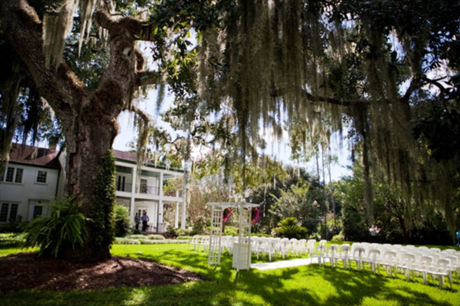 Annual Garden
Arid Garden
Butterfly Garden
Garden House
Herb Garden
Home Demonstration Garden
The Bird Garden
The Enabling Garden
The Shade Garden
Kitchen Garden
Native Wetland Garden
Palm Garden
Rose Garden
And More!
Many other collections and gardens are found throughout the property. Guests of the Harry P. Leu Gardens can use a camera phone with a QR reader to learn all about the gardens from posted signs throughout the property.
The Garden House Welcome Center
Another part of this Orlando attraction is The Garden House Welcome Center. This center offers rotating art exhibits, along with permanent exhibits. There's plenty of art to enjoy including the outdoor sculptures, the Flowers For Janet piece, and the Tree of Life Mosaic from Chrissie Mervin.