Cape Canaveral Florida
Located in Brevard County, Florida, Cape Canaveral is well-known for the Kennedy Space Center and the Cape Canaveral Air Force Station. It borders Port Canaveral and offers more than just the Space Center for residents to enjoy.
Where is Cape Canaveral, Florida?
Found directly on the coast and to the south of the Cape Canaveral Air Force Station, Cape Canaveral is a city on the eastern coast of Florida. It's found north of Cocoa Beach and can be accessed from Highway A1A or Highway 520. Port Canaveral borders Cape Canaveral to the north.
Real Estate in Cape Canaveral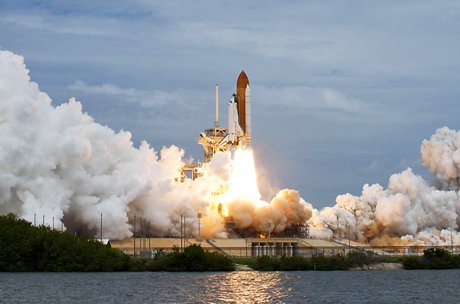 Several townhomes and condos are found within Cape Canaveral. The Shorewood Condos are some of the most popular offering residents access to beach life. The condos provide some ocean views with mainly two bedroom, two bathroom units within the building. The condo building was built in 1998 and the condo measure 1,663 square feet.

In addition, Cape Canaveral is home to the Madison Townhomes, Cape Villas, Laws Townhomes, and the Ocean Estates. While many condos and townhomes are found here, there are some single family homes throughout Cape Canaveral, as well. Many are larger and offer easy access to the ocean, while some are smaller and may not provide quite as easy access to the water.

Most of the homes for sale in Cape Canaveral will offer a very nice view. The homes for sale not offering much of a view are still found close to the ocean and the beach.
Things to Do in Cape Canaveral, Florida
The main attraction within Cape Canaveral and the entire Brevard County area is the Kennedy Space Center. However, there's more to do here than just visit the Space Center. Cape Canaveral is also a very popular area for cruise ships and it's found close to the Brevard Zoo. The Canaveral National Seashore is another very popular area found here with 24 miles of undeveloped beach.



Fishing is another huge hobby throughout the area with plenty of fishing charters and options throughout Cape Canaveral. The city is also home to the Manatee Sanctuary Park Banana River Park, Cherie Down Park, and Center Street Park. Cherie Down Park also includes a dune side boardwalk and it's a beach park giving residents easy access to the beach.

Plenty of great dining options are found throughout the area including Graham's Steakhouse and Discovery Beach Cafe. Coasters Taphouse is a popular choice for an adult beverage, while Crackers Island Grille is a popular casual spot for seafood.

Shopping is found all throughout Cape Canaveral with the Merritt Square Mall providing the main shopping spot. In addition, several smaller shops are found all throughout with plenty of beach shopping options within the city.
Living in Cape Canaveral
Choosing to call Cape Canaveral home will put you very close to the ocean and some of the best beaches in Florida. Cape Canaveral offers plenty of homes for sale including condos and single-family options, some with amazing ocean views. If you're looking for a great place to call home on the eastern coast of Florida, Cape Canaveral may be the right place for you.